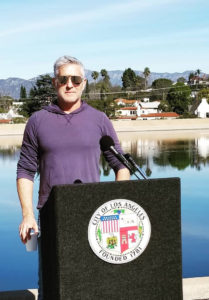 Adam brings 25+ years of business experience including a wide breadth of knowledge as a principal in numerous transactions including extensive construction projects. Adam's experience is a vital asset in helping principals to quickly identify immediate and long-term asset valuation and gains while setting realistic and achievable goals by offering critical analysis to distinguish the subtle differences and qualities between various properties.
Previously in the very early days of the Internet boom, Adam founded a specialized CMS service for digital asset management. Using his eye for emerging markets and niche specialties allowed him to combine his creativity with business creation.
Adam holds a BA in Economics from Columbia University and attended Loyola Law School here in Los Angeles. Adam has been involved in numerous projects and organizations focused on servicing the community and the City of Los Angeles. Adam served on the Board for the P.I.C.O. Neighborhood Council, the Steering Committee for LANI and has provided professional services to Aid for Aids and the Los Angeles Conservation Corps.
Sampling of Transactions Sold